The Walcha Mountain Festival –
A Great Day out for the
Whole Family!
---
WESTPAC RESCUE HELICOPTER – THE CARLOS IGA CAPTAINS RIDE
This year's ride will start at 8am in Walcha at Carlo's IGA.  The ride will be a 70km loop on dirt back roads around Walcha, taking in some beautiful countryside (with morning tea supplied) and will finish at Langford at 1pm, in time to enjoy lunch and all the Festivities.

Registrations will be done online.  Late registrations at 7.30am on the day at Carlo's IGA.  Registrations are restricted to ages 15 years and over due to the distance.
Further details and registration information will be available closer to the event.
---
FAMILY BIKE RIDE
Bring your bikes and ride the short 4km family course,  then enjoy a well earned break, have a bite to eat, beer or wine and enjoy the festival while the children busy themselves with the free activities on offer.
---
QUILT EXHIBITION
Woolshed, Langford Homestead  9.00am – 4.00pm.
A wonderful addition to the Festival is the Walcha Quilt Exhibition, open both days in the Villa Wolka Woolshed at 'Langford Homestead'.  You will find a fabulous display of beautifully crafted quilts.  Entry is by gold coin donation with all proceeds going to the Westpac Rescue Helicopter Service.
---


LANGFORD TOURS
Take a guided tour of the grand mansion 'Langford', built circa 1903.  Tours will run hourly from 9am – 3pm.
Cost is $10 per adult and $5 per child.
---
VINTAGE CARS & MOTORCYCLES
Enjoy the beautifully restored unique and classic cars and motorcycles on display.

---
FOOD, WINE, & CRAFT BEER AT LANGFORD
An opportunity to enjoy a bite to eat and a selection of locally produced craft beers & wines in a unique setting at Langford.
Locally produced New England Brewing beers and Whyworry wines will be available for purchase at the Langford Bar from 10am.  Enjoy these in the sun filled Langford Conservatory, on the Langford verandah or in the grounds under the shade of a tree.
---
AUSTRALIAN WOOL FASHION AWARDS PARADE
The wonderful and versatile qualities of wool will again be on display at the Festival with the Australian Wool Fashion Awards parade.  The Australian Wool Fashion Awards has become a major wool industry event. The awards are designed to showcase the use of Merino Wool by national and international fashion designers and students.  The competitions main aim is to educate and encourage young designers in the wonderful qualities of wool.

---
MODEL BOATS
Enjoy watching the amazing remote controlled model ships navigating their way around the lake at Langford.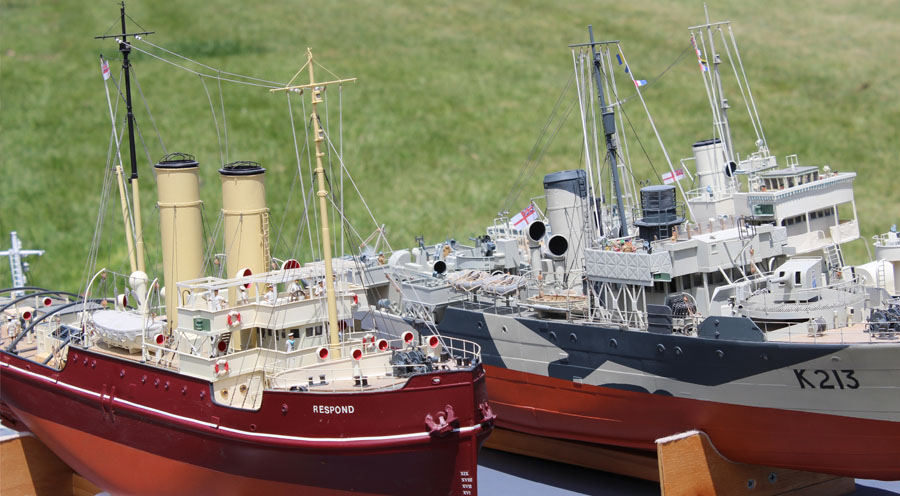 ---
LIVE ENTERTAINMENT
Sit back and relax under the shade of a tree, grab a casual lunch, a craft beer or glass of boutique wine and enjoy the wonderful sounds of The BopCatz, a fabulous four piece rockabilly/blues band.
---
MARKET STALLS,  CRAFT BEER & BOUTIQUE WINE
There will be a variety of stalls to browse and a selection of quality food on offer.  The bar will be open from 10am, serving chilled New England Brewing Co. craft beers and Whyworry Wines.
---
ROCK CLIMBING WALL
Try scaling the mobile rock climbing wall, a very popular addition to the Walcha Mountain Festival.

---
FREE ACTIVITIES FOR KIDS!
Loads of fun with the free activities on offer! 
Kids can enjoy bush croquet, an egg throwing competition, jumping castle, face painting and much more…